I started getting into Feng Shui when I was living in an apartment with terrible neighbors, a story you may recall from my last post. I turned to Feng Shui because I needed to change my circumstances there fast. I'd heard stories from my friend who hired someone to come in and Feng Shui her house only to get a great job offer the next day or some unexpected cash or opportunity come her way. So I figured it was worth a shot!
The people she used were on the East Coast and the cost was a little more than I could afford.  Determined to try it for myself, I bought a book and set out to Feng Shui my apartment based on my birth date.  The book had this handy tool that looked like a compass and using my birthday day, I would find out where my love corner was, my wealth corner, my creative corner and so on. I was so excited at the prospect of these changes! Life was about to turn around. Visions of romance, cash, and a whole whirlwind of excitement coming my way danced in my head.
Eager to get started, I put a Saturday aside and sat down with my book.  However, my excitement quickly waned when I learned my bathroom was in my romance area (the toilet specifically) and my bedroom was in my career center and the closet in my living room was where I was meant to create. What was I supposed to do about that?!?
To make matters worse, I was facing the wrong direction and the door was in the most f*&ked place imaginable. Talk about feeling powerless. I did not like this at all!
With my Feng Shui dreams taking a nosedive, I called my friends who were all into it and knew all the hip places to purchase everything I needed to turn these train wreck of an apartment layout around.
My friends took me to the Chinatown district in Downtown LA and amidst the dazzling array of colorful trinkets, fabrics and food we found statues, crystals, mirrors, things to hang above my head…you name it we purchased it.  I was so excited. Finally I was going to get my life in order. Doors were going to swing open and opportunities were going to come rushing in.
I went home and spent a whole day hanging and placing and putting things around my apartment as well as changing furniture. I also put two statues outside my stairs to protect the stairway from anything negative coming up that way.
Within a week, someone stole the statues. Having so many  mirrors around the place felt uncomfortable. The rabbits idols I'd bought got tossed around by my cats like toys. Frankly, I didn't feel that much of a change.
Sure, my space felt a little better but not great the way I had hoped.
What I learned from this experience is that we hold the power to make all changes. I think Feng Shui has some beautiful, ancient principles to follow if you chose to but for me, it's all about the power that I have inside. I learned what direction felt good to me because it just felt right. I learned what items needed to be placed where based on how I felt. I knew why my romantic life was going down the toilet and it had nothing to do with the position of my toilet in my bathroom. I realize what I had to change in my life to increase the flow of opportunities and love. All of it was based on my beliefs and what I felt.
That apartment really never was right for me. Nevertheless, I learned so much about myself while living there, including how to shift the energy of a space even if everything around me felt ugly, dark and gray.  I'm not just talking about the neighbors – it was my location, the climate, the Universe and me. I decided to change my space by making it vibrant and beautiful for the time I was there and that was what helped set me on a different course. Afterwards, I flourished, dated a bit more, created a great career and eventually moved on to a better place. In essence, I had to Feng Shui my soul (not my place) and become empowered to change my life.
Everyone who walks into my home now always remarks about how amazing the energy is in here. Why? Well, it's because I infuse it with that energy, which creates magical and amazing light energy in my house. The great news is, you can do the same for your space!
I'm going to be sharing so many more terrific tips in my Space Clearing class on Thursday, October 20th at 4pm (PDT) so I do hope you join me there. I'm including some valuable information about how to close protect your house from Spirits. Don't worry if you can't make it live because it will be recorded.
And if you purchase the psychic bundle in the next 24 hours (by 2:00pm PDT on October 19), you'll receive a free bonus – Empower Your Life Through Your Chakras ($147 value)! This is the perfect complement to space clearing and the psychic bundle classes!
Realize that you have the power to change the energy of your space. Tap into that beautiful power inside of you and breathe it into your space. If you are having a problem tapping into that power, then picture a beautiful flower, color, crystal or bird and breathe into it and breathe it out into your home. The energy will shift!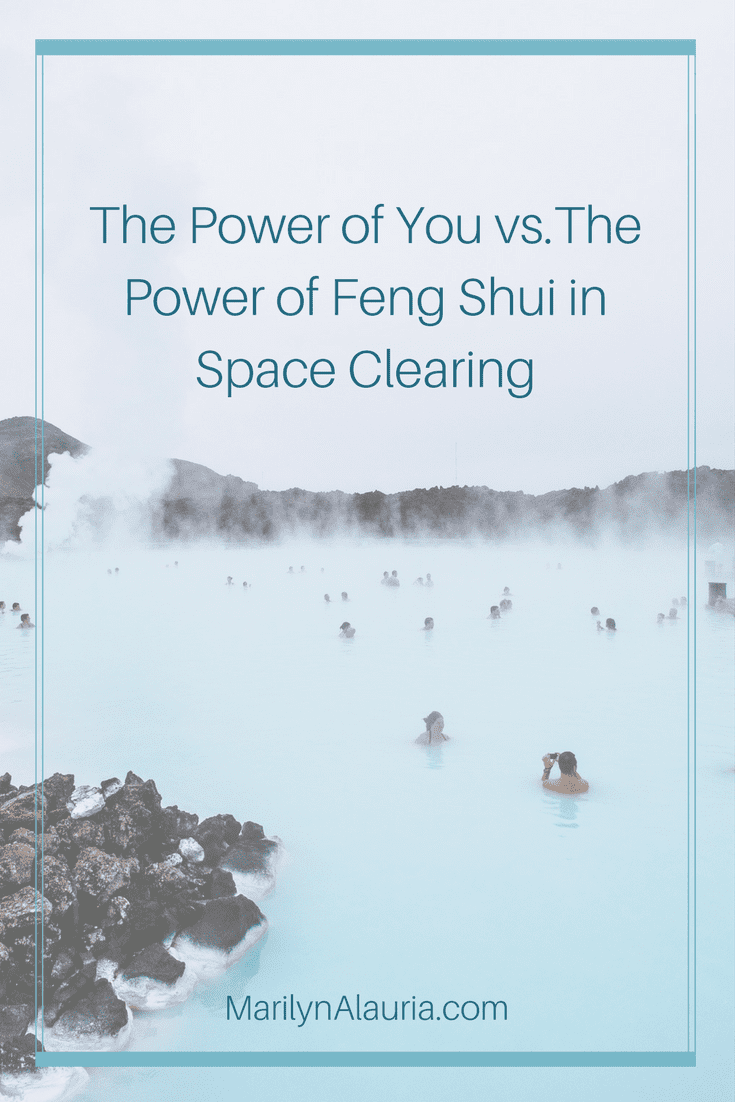 Comments