Are You Ready to Find Your Purpose and
Define Your Success Path to Spiritual Entrepreneurship?
If you know that you're meant to do something big, BUT:
You aren't sure what it is

You wonder if it's too late in life to start now

You worry that if you don't go for it, you'll regret it forever

You can't figure out how to get the idea and feeling in your heart brought to life in a way that serves people
It's time to join a mastermind group
so you can get the help you need to:
⦿ Define your purpose, so you know what your business is
⦿ 

Take action so that four months from now you aren't in the same place you are today
⦿ 

Turn your purpose into a successful path that allows you to start doing the 'something big' you know you're meant to do!
New groups are coming in February 2018!
You could try to figure it out on your own, but…
Learning and doing everything by yourself is often slow, painful, and costly.
You probably found this page because you've struggled for months or years trying to get the feeling in your heart that you're meant to do something in a form that allows you to get out there and do. Why take the chance that you'll still be struggling with your life's purpose four months from now?
You have the option of a

powerful

SOLUTION most beginners don't even realize exists!
And that solution is called a mastermind group.
✔ Explore ideas to learn the pros and cons from people who have "been there and done that"
✔ Get feedback and advice that helps you make wise decisions while avoiding costly mistakes
✔ Learn new and sharpen your existing business skills, so you feel and function like a pro faster
✔ Set goals that are appropriate for your current state and attainable in a way that supports steady growth
✔ Be lovingly called out when you fall off your path, so you don't wake up 4 months from now without any forward progress
✔ Share your successes, because it's important to recognize how far you've come
✔ Be supported in what is otherwise a lonely journey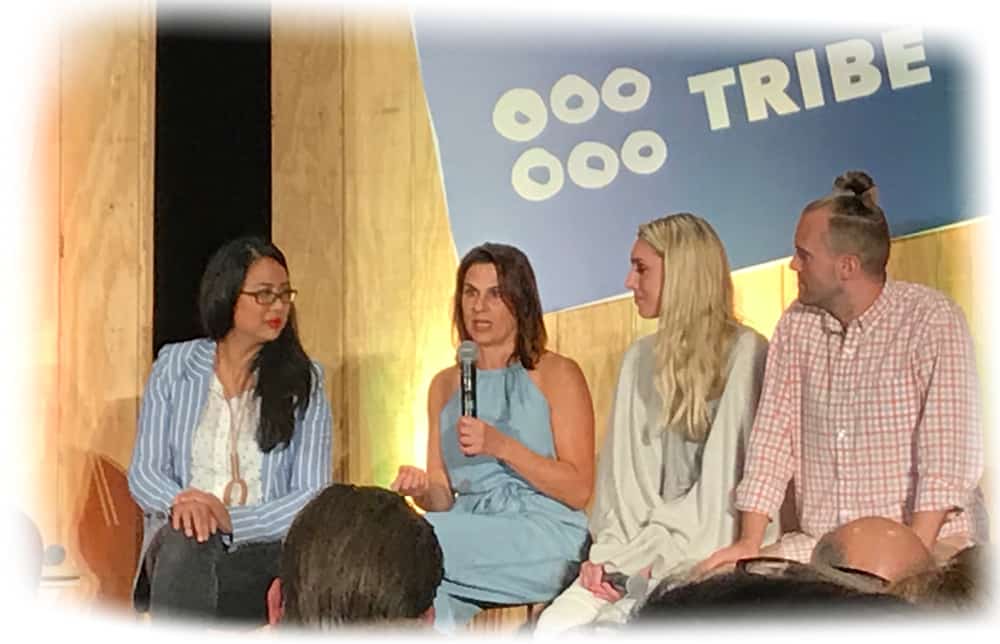 Mastermind for Your Soul

takes it a step further and helps you define your larger purpose.
If you know you're meant to impact the world but aren't sure how,
this step is
priceless

.
We don't stop there.
Mastermind groups changed Marilyn's life,
and she wants to help change your life, too!
In addition to helping you define your purpose, Mastermind for Your Soul is a group that helps by giving you:
Accountability Partner
✔ An accountability partner (in addition to being accountable to Marilyn), to help you follow through (your partner will change each month so you get fresh perspectives)
Facebook Group
✔ A Facebook Page for your group where I'll be on Monday through Friday to answer your questions
Fun exercises
✔ Fun, creative exercises so that you are knowing and living your soul's purpose
Guest Teachers
✔ Bonus calls with guest teachers who will help you anchor into your soul's purpose
HotSeats!
✔ Multiple times in a hotseat with Marilyn because she has a special gift of hearing your story and passion and then knowing exactly what you're meant to do
Target YOUR needs
✔ Added information as we go because these groups are for you and will have added material based on your needs
Discover Your Brilliance
✔ We'll explore your strengths and personality to guide how you can share your best self with the world
Support
✔ You'll be part of a group that will cheer when you succeed, help you grow quickly and sustainably, and be there for you through the ups and downs as you turn that feeling of being meant for something bigger into an exhilarating reality.
A group like this will help you get out of your comfort zone and take risks. Staying the same may not feel so bad, but wouldn't you rather feel more alive than you've felt in years?
What will we be doing in the Mastermind for Your Soul group?
✔  Outlining what you are good at and what your passions are because that's how you'll learn your message and know who you'll serve
✔  Finding what gives you joy because that is how you build a career you'll wake up excited to jump into
✔  Thinking outside of the box that's kept you from living your dream
✔  Getting clear on your message so you can define who you'll be helping
✔  Knowing who you want to serve and how so you can move forward toward your dreams
✔  Understanding what to do when you don't currently have business savvy so you aren't stuck before you even get started
✔  Learning how to use Facebook as a launching pad for your message so you can build an audience
✔  Focusing on what you will give and defining your program – whether it's a book, course, or one-on-one program
✔  Distinguishing between serving individual clients vs small and large groups (and learning why groups are better)
✔  Learning how to create a program that you can sell so you can live your dream and profit from it while helping others
New groups are coming in February 2018!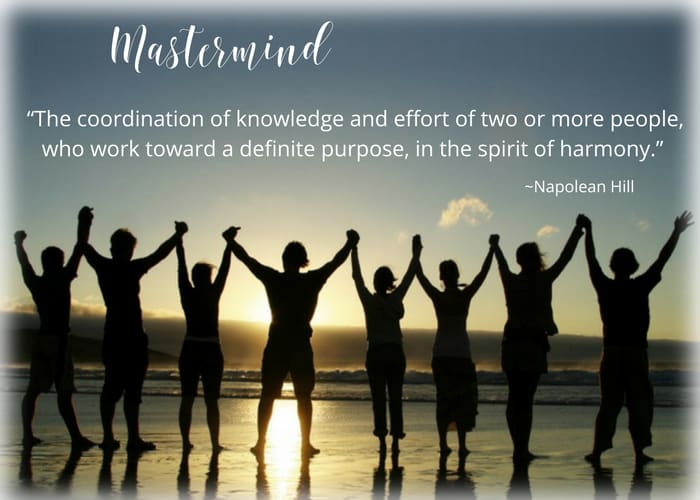 "Think big and don't listen to people who tell you to think small. Life's too short to think small."
– Tim Ferriss
About Your Mastermind Coach – Marilyn Alauria

Marilyn is passionate about teaching you how to engage your gifts, meet your Guides, and live an awe-inspired life. When you learn to co-create with your Guides, you get unstuck, blast through old limits, and finally feel the peace, love, and joy that your Guides have been longing to share with you.
She had her first experience with Spirit when she was five but didn't understand what was happening to her. Because of the difficulties she encountered while growing up, she was depressed, angry, and confused.
As a result, Marilyn ended up falling into many holes along the way until her gifts got the best of her and ignoring them was no longer an option.
Through an extraordinary journey of self-discovery, she expanded into her power by overcoming fear. She learned to harness and embrace her psychic gifts to help YOU transform your experience.
Marilyn knows it's her mission to teach people around the world that they are not alone, that they, too, possess the same gifts she has, and that everyone can heal themselves and others with these gifts.
Marilyn's work is centered around integrity, and she holds each interaction and experience in the highest regard. She's worked with famous people and beautiful souls known only to a few. It's her honor and privilege to work with Spirit in this unique and powerful capacity and to be able to offer such essential insight to everyone she works with.
New groups are coming in February 2018!