Do You Have a Business That Isn't Growing?
Do You Want to Make Running Your Business Easier and Less Time-consuming?
Do Confidence Issues Hold Back Your Business Progress?
Entrepreneurs work alone.
While

large businesses have other people in place

to help them brainstorm, explore ideas, hire the right people, find their weaknesses so they can get extra training, and provide accountability,
entrepreneurs don't.
⦿  Have a great idea but don't know how to make it work?
⦿  Have a website that isn't getting any traction or sales?
⦿  Lack confidence to run with your business ideas?
⦿  Need help defining what makes you unique in your market?
⦿  Want to speak at a summit?
⦿  Are ready to teach classes, but don't have an audience or know how to reach one?
⦿  Aren't sure of how to use social media effectively? (You might be getting likes, but are you getting conversions and sales?)
⦿  Need to hire the right person for the right price?
⦿  Need to build your audience, and what you're doing isn't working?
? You can go it alone – This is often slow, painful, and costly.
? You can hire a coach – If you have the right coach for you (they're sometimes harder to find than you might think) this option can be helpful and effective. However, it's also typically very expensive. A Harvard Business Review article from 2009 stated that the cost of coaching ranges from $200-$3500 per hour! And that was in 2009. No one charges as little as $200 anymore!
If you have extra money lying around, this can be the fastest route to success. The
biggest downside

is that you're paying for the expertise and views of a single person, and that person isn't likely to have expertise in a multitude of areas.
? You can join a mastermind – You'll pay less money, have a better range of support, have access to a coach plus a group of peers who all want you to stay on track and succeed, and the advice and training will still be targeted to your specific business.
✔ Explore ideas to learn the pros and cons from people who have "been there and done that"
✔ Get feedback and advice that helps you make wise decisions while avoiding costly mistakes
✔ Learn new and sharpen your existing business skills, so you feel and function like a pro faster
✔ Set goals that are appropriate for your current state and attainable in a way that supports steady growth
✔ Be lovingly called out when you fall off your path, so you don't wake up 6 months from now without any forward progress
✔ Share your successes, because it's important to recognize how far you've come
✔ Be supported in what is otherwise a lonely journey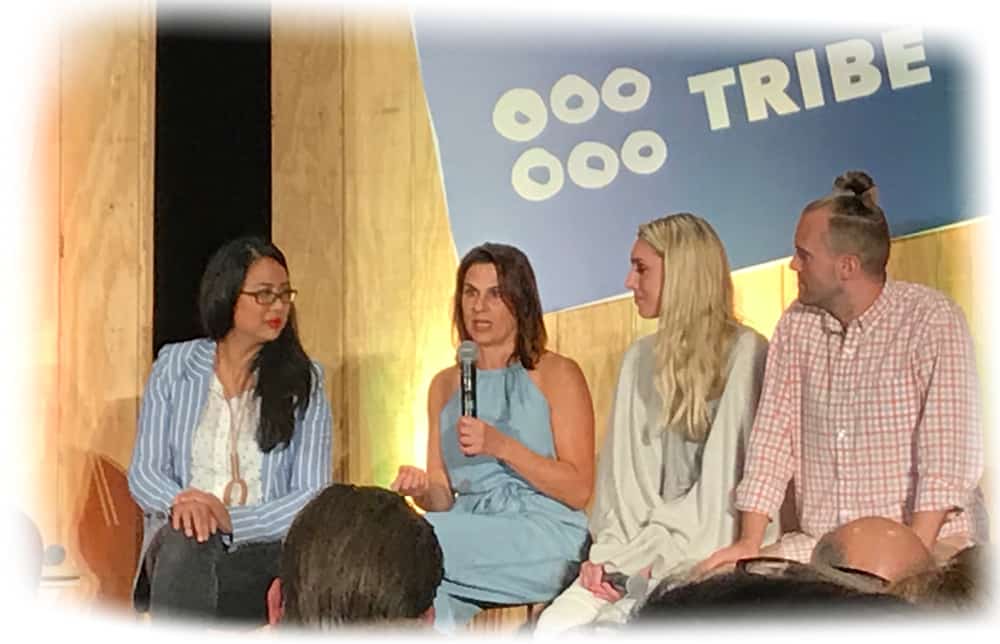 When you join

Mastermind

for the Spiritual Entrepreneur

, you'll be part of a mastermind group that helps you:
Know Your Customer
✔ How to know your customers so that you can effectively get new customers and give them what they want
Optimize Facebook
✔ How to use Facebook to reach your customers and keep them engaged, so they purchase from you and refer others
Evolve to YOUR next level
✔ With support, you'll banish limiting mindsets and find your courage to take your business to the next level so you can continue to live and create from your Highest Self
Build an Audience
✔ How to build an audience so that your wonderful business stays in business and grows
Hire the Right Assistance
✔ How to hire the right people, so they don't waste your money or lose customers you worked hard to get
Target YOUR needs
✔ This mastermind is YOUR group, so as we go, I'll add bonus material based on YOUR needs
Discover Your Brilliance
✔ What makes you unique so you and your business stand out in a way that attracts customers
Explore Systems & Tech
✔ What to keep in mind as you take steps and hire other services to create systems that minimize overwhelm as you grow your business

How much does this Mastermind cost?
Mastermind for the Spiritual Entrepreneur is a BETA group, so for a short time, I'm offering membership at the cost of only $3,000 for 6 months, payable at $500 a month for 6 months. If you're willing to pay the total upfront, you can get all 6 months for the reduced price of just $2,500.
This price INCLUDES your membership in Membership For Your Soul. If you are already a member, your monthly payments will be paused for the duration of this Mastermind program.
Next year, the price will increase.
I know where you'll be 6 months from now if you invest in the
Mastermind for the Spiritual Entrepreneur group.
Where will you be if you don't?
Six payments of $500 OR a one-time payment of $2,500
(If you know you're meant for a larger purpose
but haven't been able to figure out how to turn it into a business,
click here instead.)
How does Mastermind for the Spiritual Entrepreneur work?
✔  We'll all meet twice a month (The Mastermind group will not exceed 10 members).
✔  The other two weeks of the month, you'll meet with an accountability partner. Your partner will change every month as a way for you to get fresh perspectives.
✔  You'll have access to a Facebook Page just for your group, and I'll be available Monday through Friday to answer your questions there.
✔  I'll schedule bonus calls with guest teachers and we'll cover the technical areas that are conducive to building your business*.
For example, things we might cover include using Facebook for your business, what makes a good opt in page, how to craft a thank you page, setting up the organization of your business, creating systems to make it run smoothly, handling emails, and information about hiring help.
Based on your and the group's needs, other bonus material and calls may be made available.
This is YOUR mastermind group, so the curriculum
will grow and change based on your needs.
*To be clear, the mastermind group doesn't run your business or set up any of the technical tools we'll discuss. The mastermind group is about mentorship; it's not a virtual assistance company. You'll learn about valuable systems and tools, but you'll be responsible for implementing and paying for those things yourself, including list-building programs and sales funnel tools.
What happens when you shift your mindset?
✔  You stop hiding your head in the sand because a client said something mean or you shared your dream with your spouse and they laughed at you.
✔  You take risks because you know deep in your heart that you are meant to follow your passion.
✔  You wake up inspired every day, ready to grow your business and your life.
✔  And on the days when your vision is cloudy or blurs because of a "shiny new object syndrome" that threatens to lead you off your path, you'll be surrounded by people who believe in you and your vision and will hold it for you and help you come back to it.
✔  You'll have people to hold your hand when you're afraid and have your back as you step into the unknown.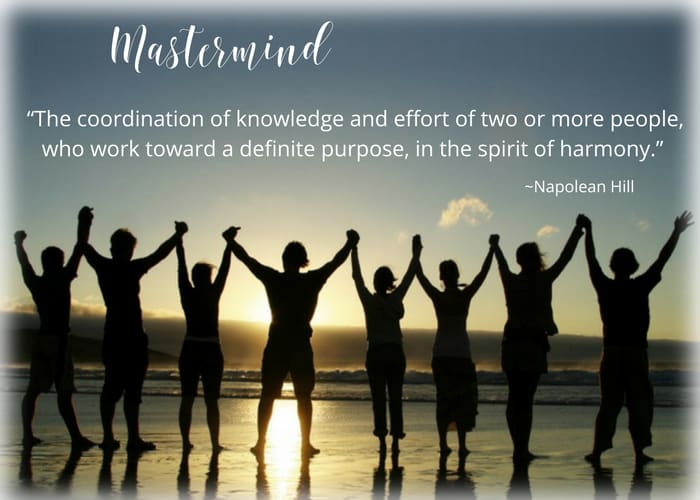 If you're ready to learn the skills needed to take your business to the next level while being part of a like-minded group that wants you to succeed and is striving for similar success, click the button below today!
I'm ready for a Success Support System. Sign me up now!
Six payments of $500 OR a one-time payment of $2,500
What you will learn in the Mastermind
Month One and Two – We'll focus on getting clear about your message, offer, and audience. We'll discuss how to take your business, even one you feel has to have face-to-face client time, and run it fully online.
Month Three – You'll learn more about getting your message out on Facebook, creating an opt-in page, and understanding sales funnels and list building using Facebook.
Month Four – You'll learn more about using Facebook Live and implementing your sales funnels and list-building tools. We'll create a calendar of content that helps create greater traction in your business. During this month's hot seat, I'll outline 4 Facebook Live talks for you.
Month Five – We'll discuss how to turn warm leads into clients, how delegating can change your life, how to hire people (even when you think you can't), and how creating systems in your business will change your life for the better.
Month Six – We'll cover topics such as working with clients, thinking bigger, committing to continued growth, and getting ready for the next six months.
Other features – If you have an existing website or build one during this course, I will review it and make notes for you!
If you are unclear about what you want to do but know you want to do something, I'll expertly guide you based on your strengths and what inspires you.
No willy nilly stuff is allowed. Once we settle on something, we move forward. After having a business for over 10 years, I can tell you that things change! You Change! How you want to serve changes! Moving forward is the only way to grow.
Note – You are responsible for any additional fees that might arise if you purchase programs and tools for list building and sales funnels.
"Never doubt that a group of thoughtful, committed people can change the world. Indeed, it is the only thing that ever has."
– Margaret Mead
I'm ready for a Success Support System. Sign me up now!
Six payments of $500 OR a one-time payment of $2,500
About Your Mastermind Coach – Marilyn Alauria

Marilyn is passionate about teaching you how to engage your gifts, meet your Guides, and live an awe-inspired life. When you learn to co-create with your Guides, you get unstuck, blast through old limits, and finally feel the peace, love, and joy that your Guides have been longing to share with you.
She had her first experience with Spirit when she was five but didn't understand what was happening to her. Because of the difficulties she encountered while growing up, she was depressed, angry, and confused.
As a result, Marilyn ended up falling into many holes along the way until her gifts got the best of her and ignoring them was no longer an option.
Through an extraordinary journey of self-discovery, she expanded into her power by overcoming fear. She learned to harness and embrace her psychic gifts to help YOU transform your experience.
Marilyn knows it's her mission to teach people around the world that they are not alone, that they, too, possess the same gifts she has, and that everyone can heal themselves and others with these gifts.
Marilyn's work is centered around integrity, and she holds each interaction and experience in the highest regard. She's worked with famous people and beautiful souls known only to a few. It's her honor and privilege to work with Spirit in this unique and powerful capacity and to be able to offer such essential insight to everyone she works with.
I'm ready for a Success Support System. Sign me up now!
Six payments of $500 OR a one-time payment of $2,500
Still have questions?
I will be going LIVE on my Facebook business page on Tuesday, July 25  at 11 am (PT) / 2 pm (ET) and can answer your questions. You may also send your questions to info@marilynalauria.com.