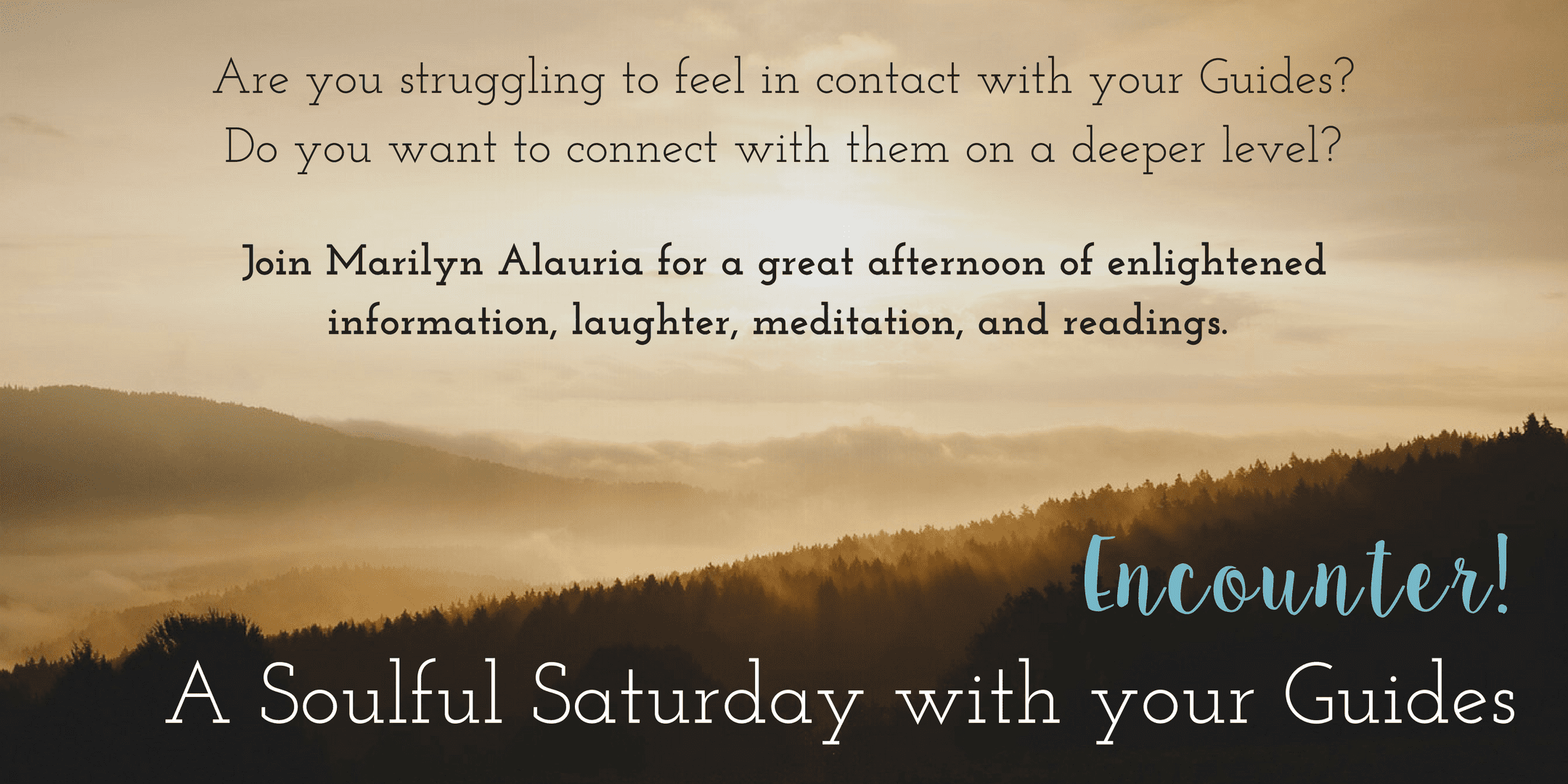 Life can be so challenging sometimes. Take the afternoon off to get enlightened and learn some powerful tools to navigate your life.
Marilyn has been so active in her online community and hasn't done anything in-person for a while and recently got inspired to do a LIVE in-person event to connect on a deeper level with her clients.
Come join her for a fun afternoon of channeled guidance from her Guides, a meditation to meet your Higher self so you can feel empowered in your life, and an hour of audience readings done by Marilyn.
Please note, not everyone in attendance will get a reading. If you don't receive a reading, Marilyn can assure you that you will benefit from the readings of others. Spirit knows exactly who to gather in these events and the information (although specific for the person getting the reading), the tools and techniques that Marilyn shares in those readings can be used by all.
Marilyn channels on the spot and her Guides are going to know exactly what needs to be said in the personalized, intimate atmosphere of this gathering. Be prepared to address issues that will feel like the Guides are speaking directly to YOU!
Marilyn is going to be showing you how to have the deeper connection with your Guide's that your soul deserves!
Looking forward to seeing you on September 10th!
Encounter! A Soulful Saturday with your Guides
Join Marilyn LIVE!
Limited seating!
Date: September 10th
Time: 2pm (PT)
Fee: $50 (You may bring a friend for FREE, so if you'd like to split the price it's $25 each!)
Location: Sherman Oaks, CA. Yoga studio. Location address to be revealed after ticket is purchased
BONUS: Everyone in attendance will receive a $50 coupon to one of Marilyn's selected classes and services! (The coupon can be used for Marilyn's readings (both integrated and 30 minute) or any of the classes as well as the Live and Thrive series bundle!).

You will receive your coupon by email following the event. Please note that coupons will only be issued to attendees of the event. Be sure to sign in or click the coupon button below when you're at the event!